Posted by Karen Low on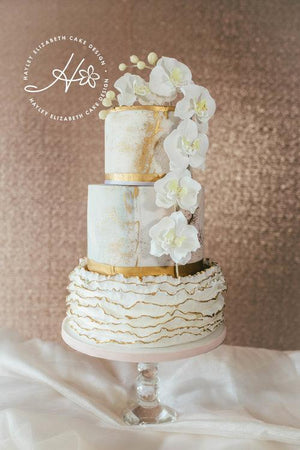 Today's bride has a huge choice when it comes to wedding cakes. Cake design has become big business. With cakes that look like works of art. Clever ideas, incredible decorating have taken the humble wedding cake to new heights.    We caught up with Hayley Elizabeth. Owner and designer of  Hayley Elizabeth Cake Design   to ask her all about the trends for 2018. "2018 wedding cake trends are very relaxed and not as formal as previous years. Clients are requesting more buttercream style cakes rather than iced. This trend will only be bigger after May. As Harry and Meghan have chosen this...
Posted by Karen Low on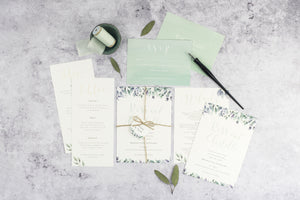 Weddings are hot topics at the moment. With our very own Royal Wedding in May. There is huge anticipation of what the dress will look like, and how that will influence 2019 brides. Today's brides have fantastic ideas and know what they want. They are money savvy, and even though the dress is still important. The venue and the wedding theme are as important.    Stationery is a huge part of your wedding. Whether your a Instagram, Pinterest mood board bride to be. Or you're saving money and creating your own . You want beautiful textures. Thick swoon worthy stationery that sets...
Back to Top