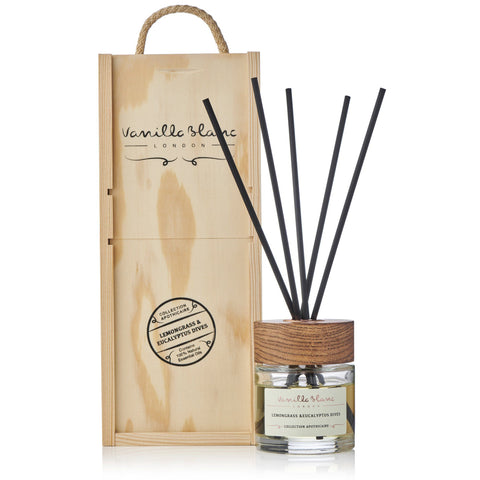 Lemon Grass & Eucalyptus Reed Diffuser by Vanilla Blanc
100% Natural Essential Oils Reed Diffuser 
infused with Lemongrass and Eucalyptus Dives.  This is a wonderful mix  for making your room smell super fresh, a  fragrance that has been created with happiness in mind. Ideal for your home office and living space. 
Made with a blend of essential oil mix and sustainable biodegradable ECO carrier oil which is alcohol free. Cotton fibre reeds for long lasting performance up to 12 weeks,
Outer gift box is  award winning and hand crafted using traditional tools using the finest sustainable pine wood. Keep the box and use over and over again. 
Bottle Capacity 100ml
---
---
Back to Top