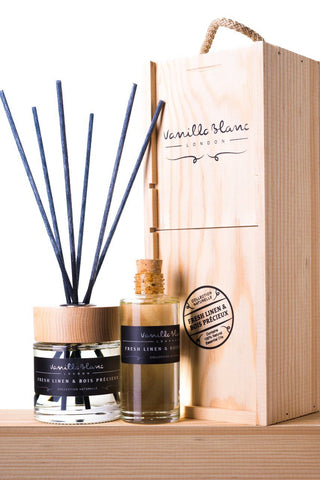 Vanilla Blanc Grenade & Frosted Vanilla Reed Diffuser
Natural Reed Diffuser in our Hand Crafted Signature® Wood Gift Box.
Velvet Pomegranate and a concoction of Patchouli & Incense oil, with a Vanilla and sweet woody Amber Base. This scent is sweet and spicy, making it a warm fragrance for those cold winter nights!
Bottle Capacity 100ml
---
---
Back to Top