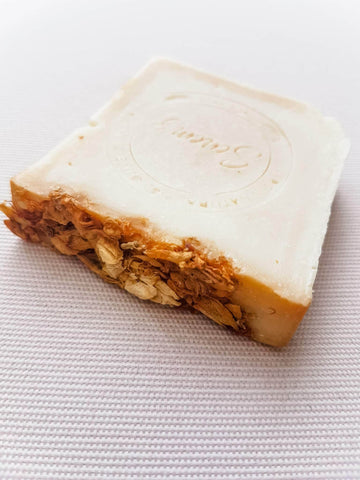 Jasmin Soap Bar
Moisturizing Jasmine Face Neck and Decollete Soap 
Discover our beautiful fragrant Jasmine soap bar. Jasmine perfume fragrance provides a natural antidepressant and is consider to have a aphrodisiac effect. It's unique properties allow aging skin to rejuvenate and soften, your skin will be moisturized and its elasticity restored, helps reduce wrinkles.It helps to nourish cell membranes, keeping them vibrant and flexible, a lovely beauty soap for your face, neck and decollete. 
Ingredients sodium olivate, sodium palmitate, sodium cocoate, aqua, prunus amygdaus oil, jasminium officinale flower.
Ethically made free from chemicals, SLS & Parabens, chemicals, additives, preservatives or animal fats, not tested on animals. 
Size 3.3 oz / 95gr
---
---
Back to Top