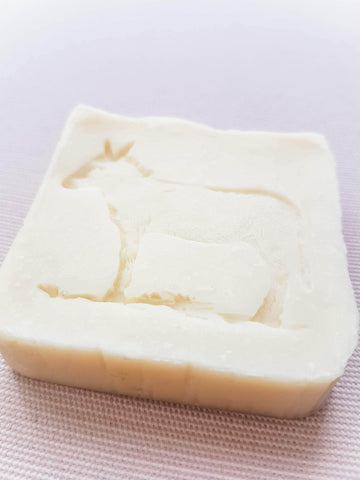 Donkey Milk Soap Bar
Anti Ageing Beauty Bar Soap
Donkey milk skin soap the best soap for your skin, is a great source of amino acids, vitamins A, B1, B6, C, D, E, Omega 3 and 6 provides luxurious skin care, regenerating and soothing. Retinol leads to younger looking skin. Donkey milk has a similar pH level to human skin and helps to reduce irritation, while hydrating and softening the skin. With continued use it also provides a great anti-wrinkle effect on the skin, face and neck. 
Ingredients sodium olivate, sodium palmitate, sodium cocoate, aqua, cucurbita pepa seed oil, donkey milk oil.
Ethically made free from chemicals, SLS & Parabens, chemicals, additives, preservatives or animal fats, not tested on animals. 
Size 3.3 oz / 95gr
---
---
Back to Top