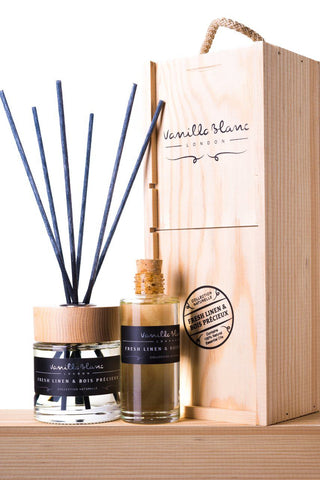 Fresh Linen & Bois PRÉCIEUX Reed Diffuser 100ml
Natural Reed Diffuser in our Hand Crafted Signature® Wood Gift Box.
An Exquisite amalgamation of the scent of fresh linen and the natural smell of the Gros-Bois Forest in Auvergne. This fresh scent is a medley of Eurasian Iris and Violet Rosettes.
The fragrance contains pure Lavandin oil which is renowned in aromatherapy for its ability to uplift your mood and spirit!
Bottle Capacity 100ml
---
---
Back to Top